Otherwise login by email.
Otherwise login by email.
Successfully registered, please login
Please enter email address associated to your account
Password changed successfully.
Would you spare a minute to answer 3 questions
We will use this to provide you with useful information
If you have concerns about your privacy?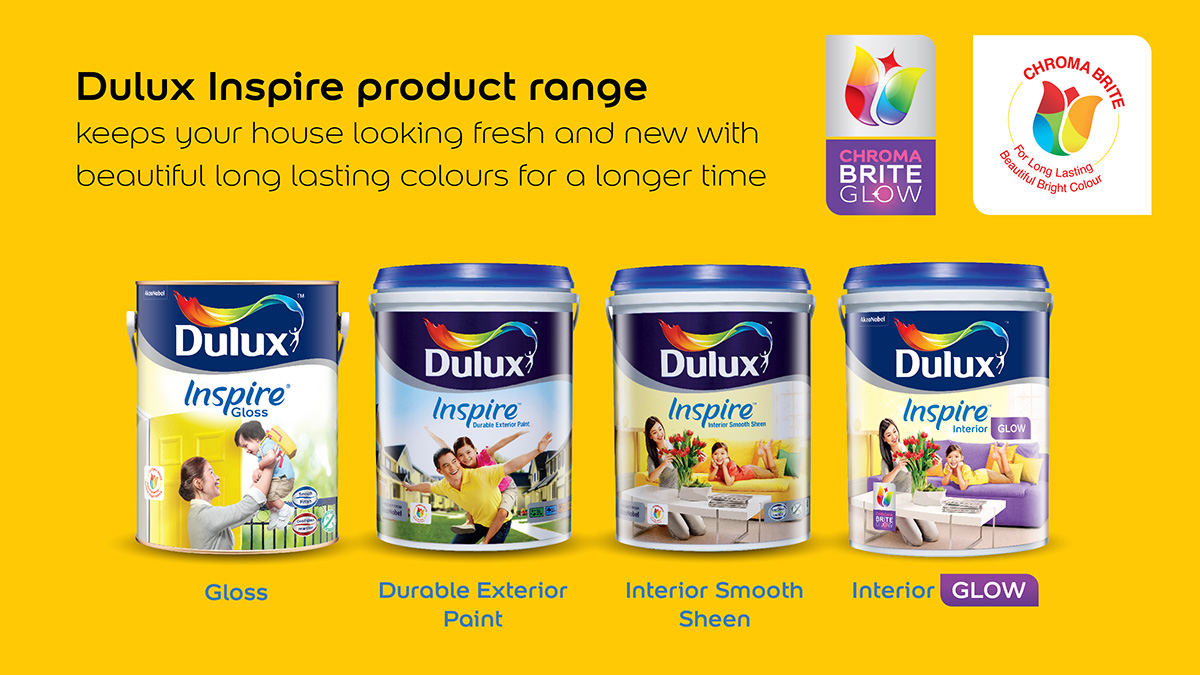 Dulux Inspire Product Range
Keeps your house looking fresh and new with beautiful long lasting colours for a longer time.